Monarca Movers is a highly rated local Dallas moving company that has been satisfying customer's moving needs since 2008.
Excellent Service Every Time
Dallas, Texas is a beautiful city that has much to offer. For this reason, there are so many people currently living and constantly moving into the area. If you do not have time to move on your own, then you should hire professional Dallas moving services to help you with your move.
When you hire local Dallas movers, they will be familiar with all of the apartment complexes in the area. If you are new to town, then your Dallas moving company will be essential in helping you navigate through your move. For people who are moving across town, employing seasoned Dallas movers will ensure that all of their personal belongings are safely transported on time and at an affordable rate.
Local Moving Services Include:
Monarca Movers is an exceptional Dallas moving company that offers an excellent service for all your local moving, commercial, and residential relocation needs. In order to compete with all of the other Dallas moving companies, we offer a wide array of services throughout the entire DFW area and in all the nearby cities. Equipped with specialized moving equipment to relocate your furniture, we provide these conveniences along with the necessary moving trucks for every move.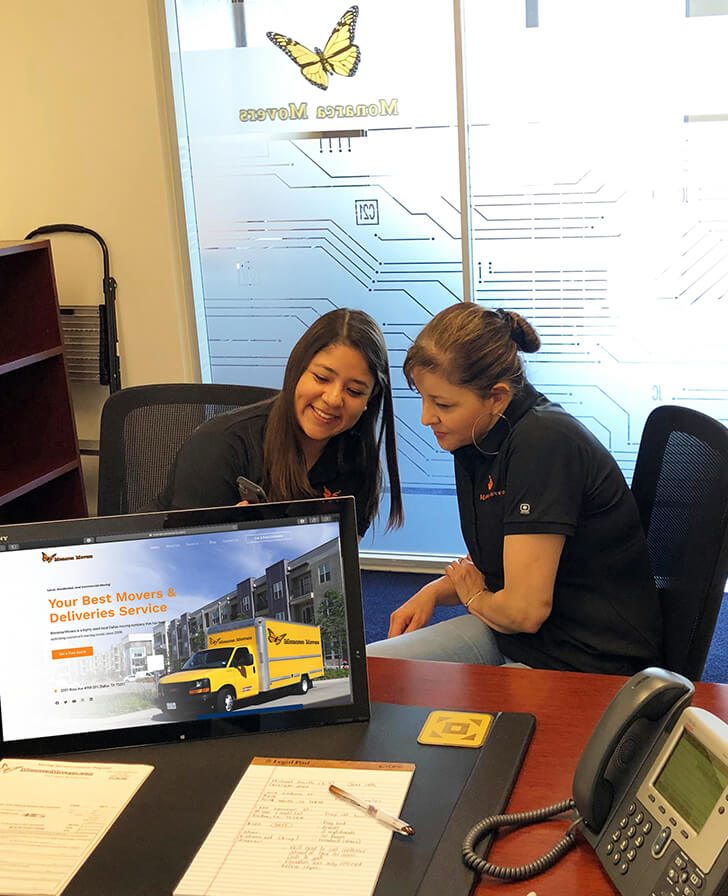 Our phone operators are ready to help you with any moving questions you may have.