Monarca Movers is a highly rated local Dallas moving company that has been satisfying customer's moving needs since 2008.
Excellent Service Every Time
Truck Loading and Unloading
Not every customer needs a full service moving job. For this reason, Monarca Movers offers professional movers to help you either load or unload your moving truck. This service is perfect for customers who are either from out of town or moving to Dallas, TX, and are transporting all of their personal belongings in a rented moving truck.
Having professional Dallas movers help with your loading is a great idea because these experts will know the best ways to maximize the space in your truck. If you only need help with unloading, then the movers can complete the job in no time at all and without any damage to your furniture throughout the entire process.
Truck Loading and Unloading Services Include:
Although many moving companies in Dallas only provide moving services, Monarca Movers goes the extra mile by providing the workforce needed for all of your truck loading and unloading needs. As a professional Dallas moving services provider, we hire friendly and capable personnel along with the necessary equipment needed to handle your personal belongings. Our ultimate goal as a business is to execute an amazing service and make your move as stress free as possible.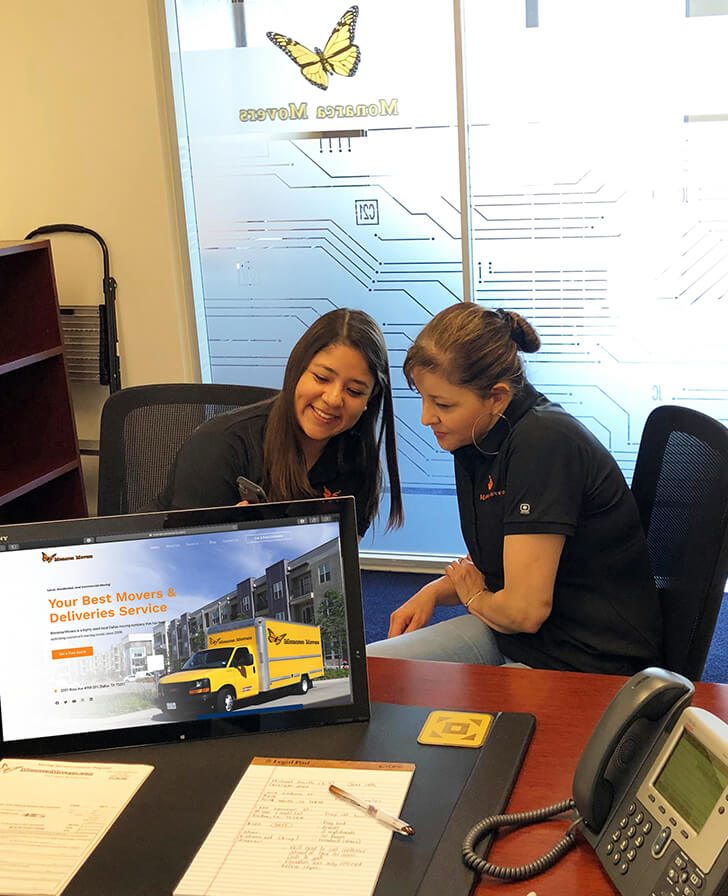 Our phone operators are ready to help you with any moving questions you may have.