Monarca Movers is a highly rated local Dallas moving company that has been satisfying customer's moving needs since 2008.
Excellent Service Every Time
If your Dallas moving services provider will be doing the packing, then they may need to send out a sales representative to estimate the cost of this service. Packing for large moves may span out over several days. On the other hand, smaller moves can be completed in a single day.
For those looking to save some money, doing your own packing is the best option. In spite of the option you choose, Monarca Movers is always willing to accommodate the needs of their customers.
Before you contact your Dallas movers for a quote. Make sure that you are ready to answer any questions that may arise about your move. In this case, it is important to have the exact pick-up and drop-off locations for your move. Moreover, you should also have a couple of possible move dates in mind before you call. Finally, create a list of all of the items you will be moving and make special note of furniture that will require special care.
Residential Relocation Services Include:
The services provided by our Dallas movers include packing and unpacking upon request, furniture assembly and disassembly, protection of furniture by use of shrink wrap and padding, television and art hanging provided upon request, storage pick-ups and deliveries, protection of wood and tiled floors upon request, relocation of large furniture (ex. pianos, safes, and grandfather clocks) by use of professional equipment: dollies, 4 wheelers, and gondolas. If you have any questions, our sales representatives are always ready to answer any questions that may arise.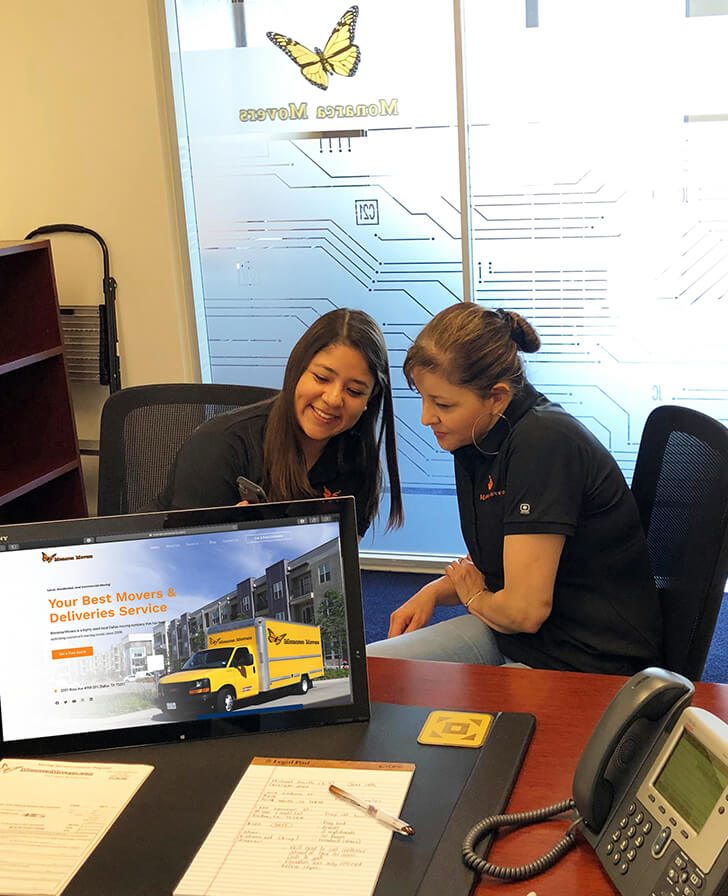 Our phone operators are ready to help you with any moving questions you may have.