Local, Residential, and Commercial Moving
Dallas Movers Turtle Creek
Monarca Movers is a highly rated Dallas Movers Turtle Creek that has been satisfying customer's moving needs since 2008.
Quality Service Every Time
When it comes to moving, one name stands out above all: Monarca Movers. Known for our amazing service and high customer satisfaction, Monarca Movers is one of the best Dallas moving companies.
We specialize in everything from residential moves, apartment moves, commercial moves, and packing. Don't have the time to build that new piece of furniture you just? Our Dallas movers can have it fully constructed in record time. Don't have the tools to install your new TV? Every Monarca Movers crew carries all of the tools necessary for TV installations including cable kits, so that your TV will look better than it did in the showroom.
Best Dallas movers in town!
Professional services guaranteed.
10+ years experience in the moving field.
Monarca Movers makes moving easy!
Professional, friendly, affordable.
Quality Dallas moving services offered.
Monarca Movers outsmarts the competition.
Affordable prices with no hidden fees.
At Monarca Movers we understand that every move is unique, so we train our Dallas movers to meet the specific requirements of each customer. Whether it's a residential or commercial move, our Dallas movers go above and beyond to provide smart solutions.
With a team of highly skilled and experienced movers, we handle every part of the moving process with care and precision. From packing and loading to transportation and unpacking, Monarca Movers ensures a stress-free experience for all customers.
Why Choose Us as Dallas Movers Turtle Creek
Monarca Movers is a Dallas local movers company that always puts their customers first. We are here to lend you a helping hand during this change in your life.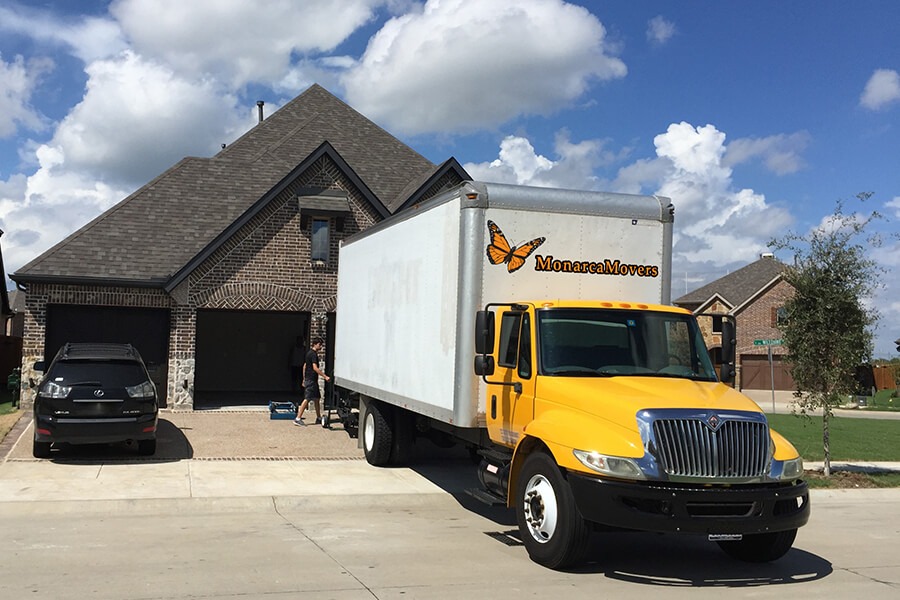 Fully Equipped to Handle any Move
We provide the necessary tools and moving truck that will best meet your needs.
Heights Dermatology Dallas
2023-06-08
We used Monarca to help us move medical equipment to our new facility. They did a fantastic job! Everything was smooth and great, from making a reservation with Laura in the front office to Audiel and Carlos moving all equipment. Highly recommend this company!
They were awesome!! I used them last year to move within the city. The movers took great care of my items. I love that they reassembled the furniture and placed everything exactly where I wanted them! I'm moving again this summer and I'm definitely going to use them again!!
3 Palms by the Beach II
2023-05-24
Amazing experience moving with Audiel, Carlos and Edgar! So efficient and careful. They were very thoughtful about setting up the furniture in our home too. We highly recommend them! Thanks guys! file:///var/mobile/Library/SMS/Attachments/e0/00/5CCAD530-2CB3-4545-984A-781152E314C6/IMG_6286.heic
Audiel and his team were INCREDIBLE!! They were very professional, quick, and skilled. BY FAR the best moving company I've used in DFW. Highly recommend!
These guys are the best. I've used them before. This time was no different. Always professional. They don't mess around. They got the job done quick. Thought it was going to be 2 trips, but they made it in 1! 30 miles, 4 flights of stairs. These guys made it happen! Thank you fellas.
Audiel & Carlos did an amazing job!! So fast and very careful with everything! Will definitely be using them for my next move 🙂
Great movers! Moved less than a mile, but everything still went seamless. Very knowledged movers, helped us figure out some furniture issues we had and fixes for them. Best bang for your buck in town. Extremely kind gentlemen. Good communicators, too. Wasn't nervous the movers wouldn't show for once. Definitely will hire again!
Chelsey Norris
2023-04-01
Audiel and Carlos went above and beyond. They were efficient and professional and even assembled my new TV stand for me! Highly recommend.
Monarca movers took care of me from start to finish very fast even on the short notice I gave. Everything was moved super safely and you will only notice in the process, they are extremely experienced experts. They are also very friendly and personable people who I would love to come back in the future for the moving. Thanks Monarca team!
Brad Eisenmann
2023-03-04
Movers arrived on time, we're very courteous with great attitudes and very friendly. Handled everything with care but were also quick. Very helpful!
Monarca Movers provides services all over the DFW area. However, our areas of focus includes:
Our phone operators are ready to help you with any moving questions you may have.